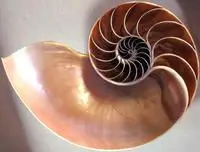 Personal Coach for the Life You Deserve

Purpose: A coach is a mentor that assists you in creating a mindset where important work; YOUR DREAMS can be made manifest. A coach assists others in recognizing their natural internal strengths and then guides them in reaching their potential and their dreams through establishing achievable goals and taking daily action to achieve those goals. This process guides you step by step to bring out the BEST in YOU!
Process: Our work together starts with me listening to you with full discussions about your objectives, current situation, and where you want to be:
First Stage - Through detailing your unique strengths, opportunities, threats and weaknesses we assist you in planning for your growth.

Second stage - moves to the work of developing patterns of behavior that serve you, and dissolving patterns that have impeded your progress in the past.

Third stage - reinforces successful strategies and re-assesses your challenges as you move towards mastery.

Forth stage - stabilizes your growth curve and transitions you to fly solo with confidence and clarity.
Experience: The best work comes from people working together to reach their dreams. We are team players… I will encourage you as a personal coach to reach the levels of achievement and mastery that are important to you. With 25 years of experience in coaching some of the best performers in the world I build on this expertise with research and clinical experiences.
This is a step by step process in bringing out the BEST in YOU